This is our second annual Post-Thanksgiving Party. Why are we doing it? There are so many good reasons…
The Eagle has the perfect relaxed scene to unwind after a busy holiday.
We believe there are few things more fun than going out and dancing to some feel-good music written in Fairbanks
By Saturday, we will have been eating non-stop for two days and need an excuse to get out and move around.
Our family and friends visiting for the holiday want to experience a place like the Eagle in Ester to better understand what it is about this place that we all love.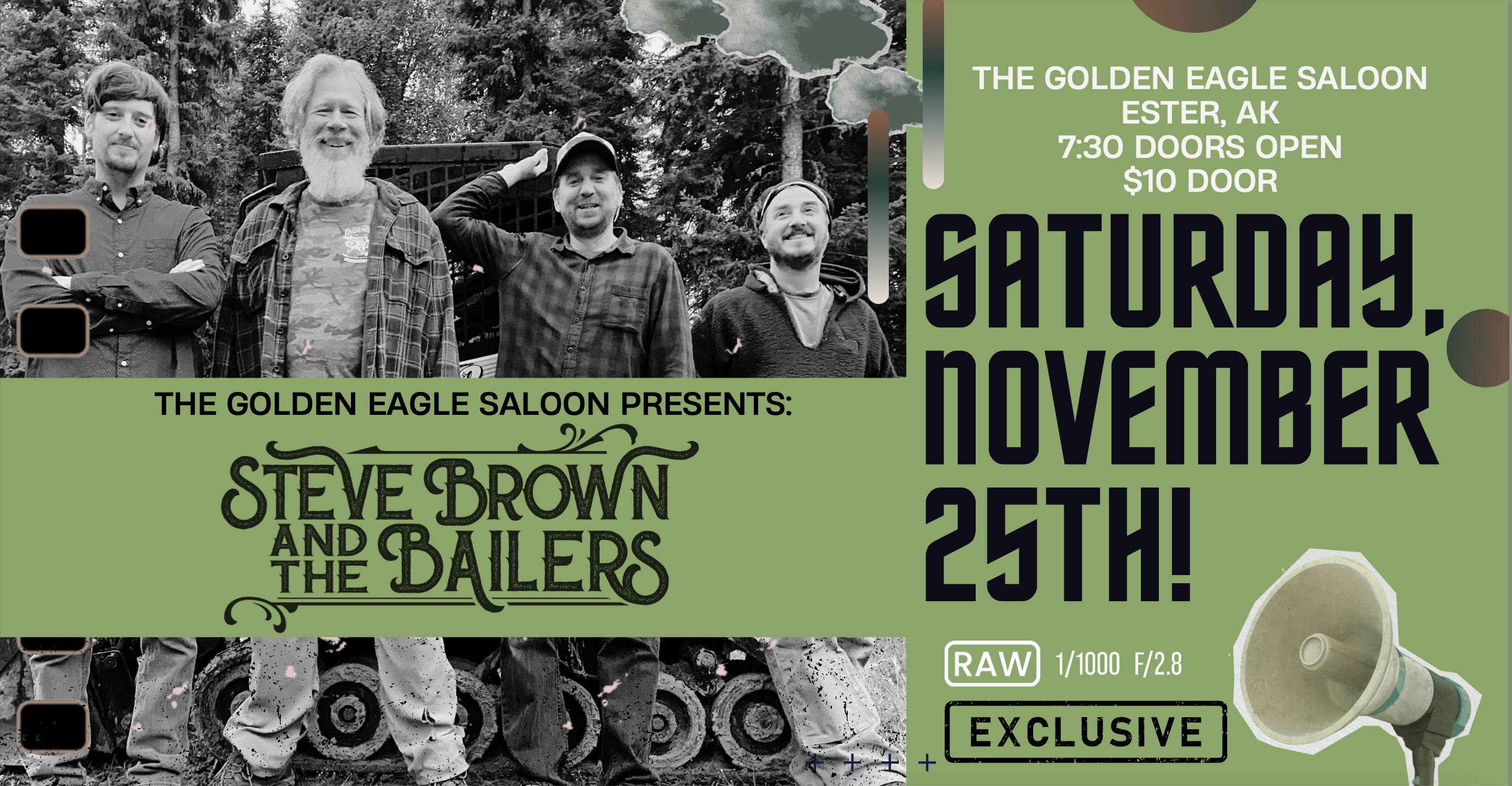 So make sure you get there early. We are pleased to have Jonny J back with us to open the evening at 8 pm. Remember the Eagle is a cash bar, and the door is $10. 
We hope to see you soon,
Steve Brown and the Bailers